News Press
Berri's Call for 'Consensus' over New Lebanese President Sparks Debate on Role of Parliament, 1 October, 2022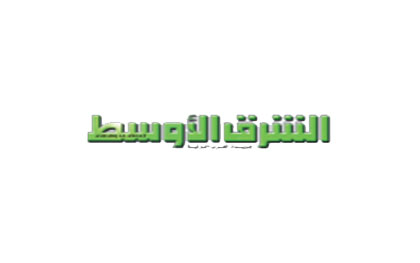 Lebanese parliament Speaker Nabih Berri casts his vote during the first session to elect a new president at the parliament in Beirut, Lebanon, 29 September 2022. (EPA)
Beirut – Youssef Diab
The Lebanese parliament failed on Thursday to elect a new president for the republic. At its conclusion, Speaker Nabih Berri declared that the legislature will convene again once the MPs reach "consensus" over a presidential candidate.
The session ended with the speaker failing to schedule a date for a new electoral session.
His move has fueled legal and constitutional debate over the role of parliament in electing a president as the term of Michel Aoun draws to its end.
Legal and constitutional experts viewed Berri's failure to schedule a new electoral session as political.
Founder of Justicia by Dr. Paul Morcos said constitutional regulations demand that electoral rounds be held in succession without long gaps in between.
They demand that 128-member parliament keep trying to elect a president until one is finally elected, he told Asharq Al-Awsat.
This means that the parliament must dedicate all of its session to elect a president, and not legislate, he explained.
By failing to set a new electoral session, Berri may have allowed parliament to convene for legislative sessions.
Moreover, the elections will likely now be resolved through a political settlement or the country may be plunged in presidential vacuum, as had happened in the past, when Aoun's term ends on October 31.
Morcos said Berri was better off holding successive electoral sessions to avoid the vacuum.
Constitutional expert Saeed Malek said parliament is obligated to elect a president and cannot hold legislative sessions.
In remarks to Asharq Al-Awsat, he noted that Article 49 of the constitution speaks of electoral "rounds" not "sessions".
These rounds should be held in one day or several days in succession, he explained.
This means that the round that was held on Thursday is still open and can only be adjourned with the election of a president, he added.
The constitution stipulates that the parliament must only play an electoral role until a president is elected. It can no longer legislate or vote in a government if it is formed, "unless some officials would like to interpret the constitution according to their political interests," he added.
Lebanon has yet to form a new government after holding parliamentary elections in May, leaving it at risk of both presidential and government vacuums when Aoun's term ends.
Member of Berri's Liberation and Development parliamentary bloc MP Qassem Hashem said Article 75 of the constitution is clear in stipulating that once the first parliamentary electoral session is adjourned, then the speaker is demanded to call for a new one to be held.
Berri will call for a session once consensus is reached on a presidential candidate, he told Asharq Al-Awsat.
In the meantime, the parliament can still exercise its legislative role, he added.
Observers have interpreted Berri's call for consensus on a president as a sign that the country is headed towards presidential vacuum given that MPs are in disagreement over a candidate.
The election rules mean no one party or alliance can impose their choice, requiring a two-thirds quorum in the politically fractured parliament.
The presidency has fallen vacant several times since the 1975-90 civil war. Anticipating another vacuum, politicians have stepped up efforts to agree a new cabinet led by Prime Minister Najib Mikati – who is currently serving in a caretaker capacity – to which presidential powers could pass.
The Shiite Hezbollah MPs cast blank ballots, as did its allies the Shiite Amal Movement – headed by Berri – and Aoun's Free Patriotic Movement, totaling 63 of the 122 lawmakers who attended.
Foreign powers including the United States and European Union have urged timely presidential elections.
A presidential vacuum could further complicate government decision-making as Lebanon enters the fourth year of a financial collapse policymakers have done little or nothing to address.
Hezbollah, Amal and FPM lawmakers left Thursday's session before a second round of voting – when only 65 votes are needed to elect a president – leading to a loss of quorum.
The presidency was vacant for 29 months before Aoun was elected in 2016, thanks to a political deal.